We are really excited to officially offer two brand new specialty items to our brides that are thinking about renting Chiavari Chairs from us! Say hello to our new beautiful Round & Square Cake Stands! Absolutely perfect for any special event!
Square Cake Stands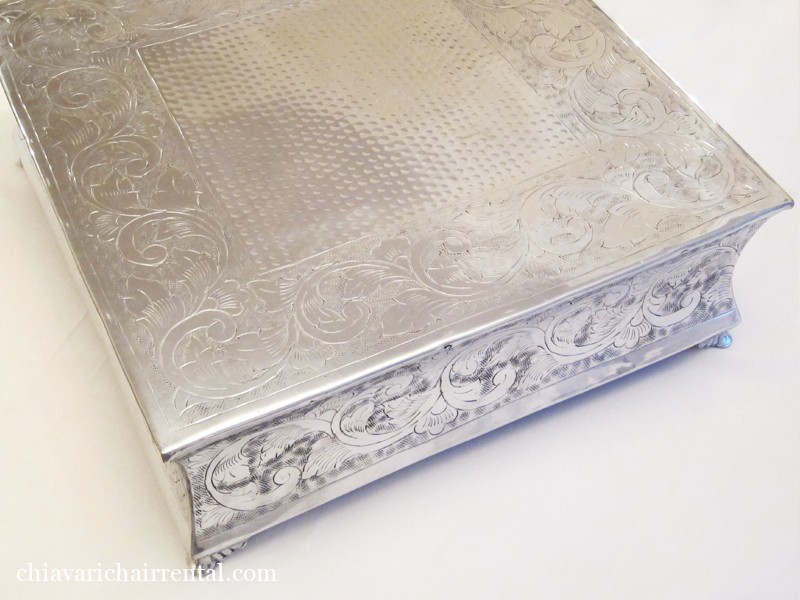 A unique piece featuring carved fleurs and crosshatching at the sides, and an inset of unevenly spaced dints at the top. The slightly concaved corners also add to it's uniqueness. Available in silver only.
Round Cake Stands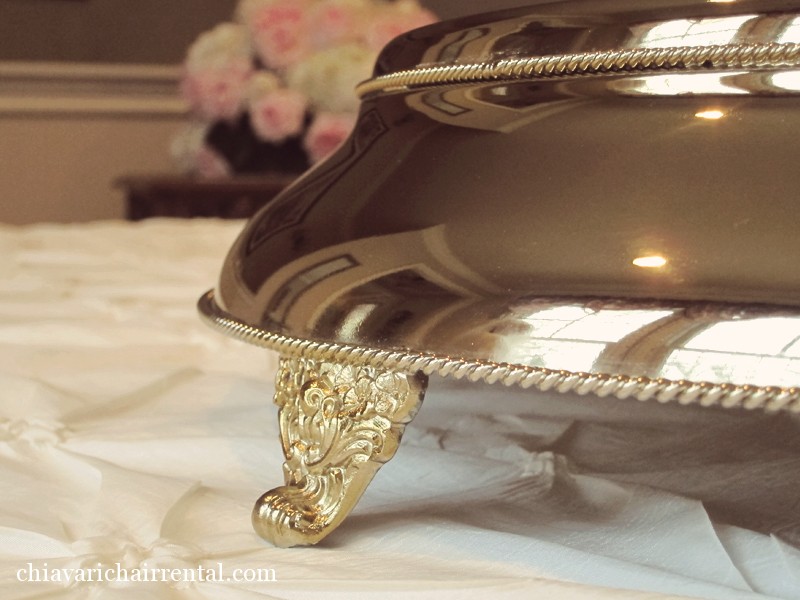 Supported by three elegant carved feet, and trimmed with two golden twisted braids, this cake stand is the perfect balance of simple and elegant. Available in gold and silver.
You can view more details, pricing information and photos on our updated products page! Also take a look at our other specialty items like the Beaded Charger Plates, Crystal Candle Holders, or Manzanita Trees.