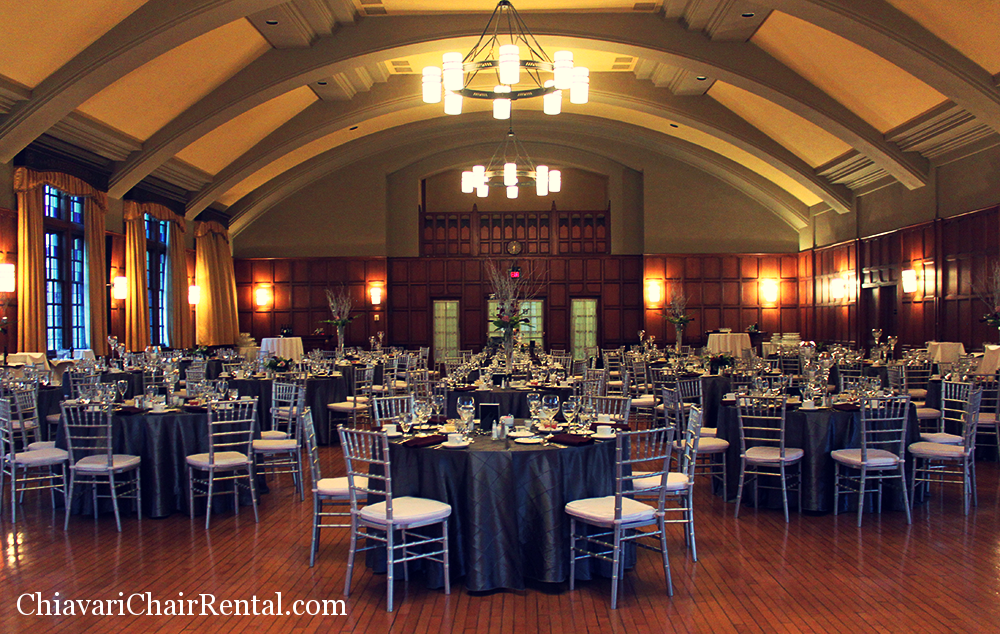 Nothing makes us happier than hearing such nice things from our happy brides! Below is a full review that we just received from Tara, whose wedding reception was held at the Michigan League Ballroom. We're so glad we could make the happiest night of your life, even more beautiful!
Dear Miriam,

You expect a business transaction to be professional, but when you are planning a wedding, a personal relationship helps ease your mind that things will be perfect that day…and they were. We were drawn to Chiavari Chair Rental because of the affordability of their chairs, coupled with the outstanding reviews we saw on the internet. After meeting with the owner, Miriam, we knew that the reviews were accurate and that we were certainly in good hands. This is a family run business and they take pride in their work, and it shows. The quality and condition of their chairs and accessories is first class. The room looked absolutely beautiful, and the compliments are still being heard. Miriam, thanks so much for completing the vision!

— Tara
You can read more reviews from brides on our testimonials page or our google places page.